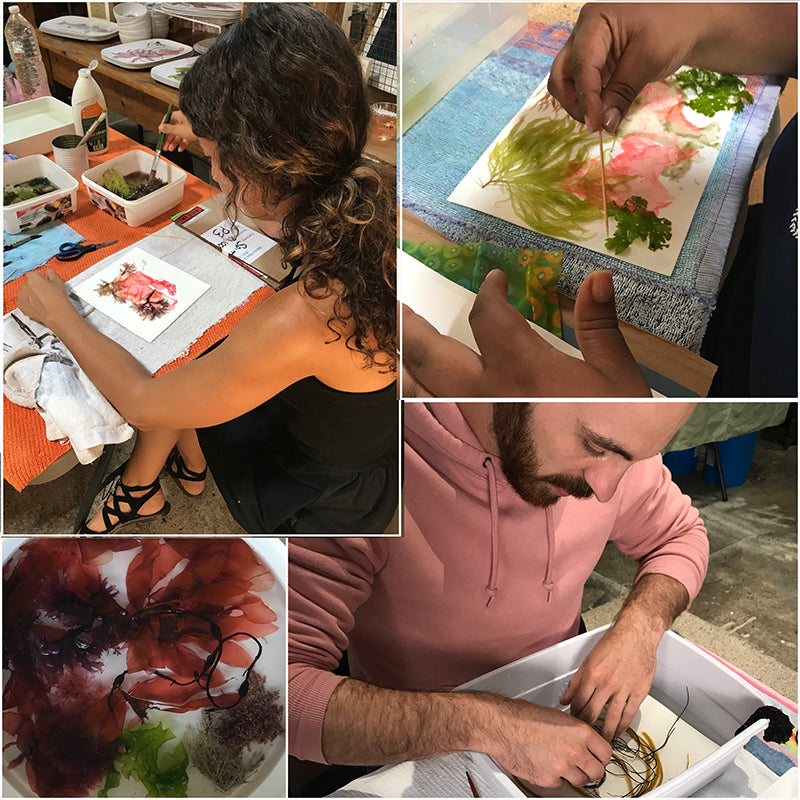 Seaweed Pressing Workshops
I love to show people my process and methods! Workshop dates are announced via our newsletter and social media sites. I am also available to lead workshops on seaweed pressing, eco printing and cyanotype privately to groups both large and small. Please contact me for availability and scheduling!
Scroll down for current scheduled workshops at Saltwater Studio.
Contact Mary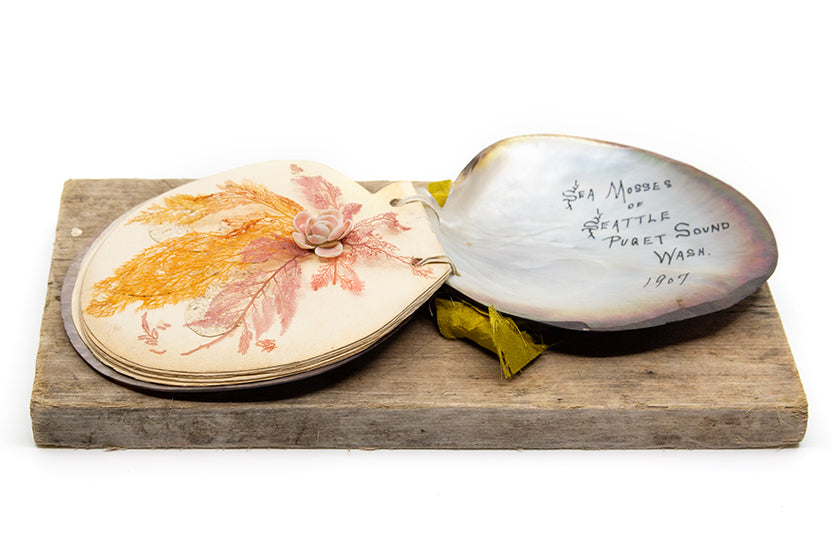 History of Seaweed Art
Seaweed pressing was a popular art form during the Victorian era when people summered on the coast. Seaweed was admired for its beauty and pressed into scrapbooks with other mementos like poetry, watercolors & anything that was a happy reminder of their experience. After seeing some of these scrapbooks I was compelled to explore this process and use seaweed as a medium in my work.